Alma Yoga Mat Carrier
This unisex yoga mat carrier includes a velcro pocket as well as ties for securing the yoga mat in place. Each one is unique; textiles will vary. Care instructions: Gently wash in cool water, line dry.
Handmade in Santa Lucía Utatlán, Sololá by Ruth Gonzalez
Measurements: body 18" W x 15" H; straps 40"
Materials: Recycled corte textiles and embroidered huipiles; 100% cotton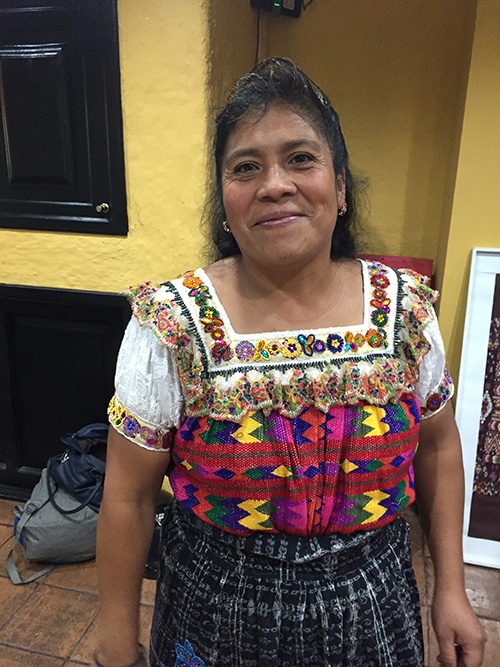 Santa Lucía Utatlán, Sololá - Friendship Bridge's client for 12 loan cycles.
Ruth, along with three employees, produces our yoga mat carriers, keychains, and colorful aprons. She lives in a rural area in the department of Sololá, and is excited to grow and develop her talents in the Artisan Program. She has three employees.