Bow Corte Scrunchy
These embellished scrunchies add a playful touch to any hairstyle. These versatile hair accessories, with their unique patterns and lively colors, complement both casual and more formal attire well.
Handmade in Quetzaltenango by Blanca Mendez
Materials: Re-purposed corte textiles
Measurements: 5.5" scrunchy diameter; 9" long rounded ribbons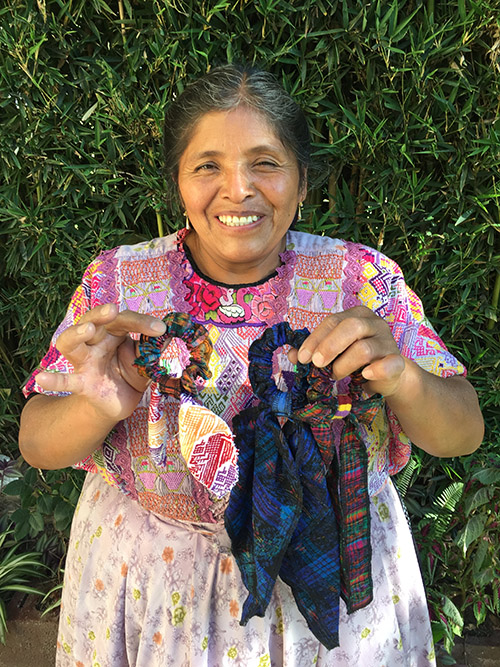 Quetzaltenango - Friendship Bridge's client for 11 loan cycles.
Blanca, whose dedication and passion for her work are undeniable, is so happy to be part of our Artisan Program. She has learned a great deal in her monthly Trust Bank meetings which she eagerly applies to her products. She has contributed these colorful and bright scrunchies to our collection.