Corte Long Scrunchy
These embellished scrunchies add a playful touch to any hairstyle.
Handmade in Quetzaltenango by Blanca Mendez
Materials: Recycled Corte Textiles
Measurements: 9" around without being stretched and 6" medium tails.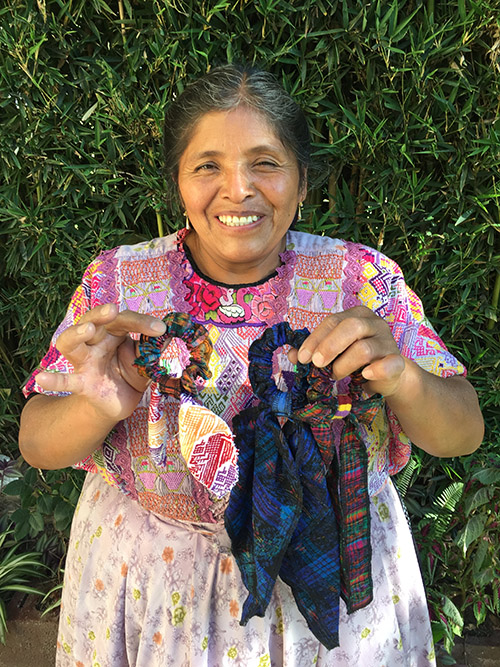 Quetzaltenango - Friendship Bridge client for 10 loan cycles.
Blanca is so happy to be part of the Artisan Program and has learned a great deal in the monthly meetings of her Trust Bank. She has made the colourful scrunchies in our collection.