Floral Yoga Bag
This fun and stylish floral yoga mat bag will give you positive vibes each time you go to and from yoga sessions. The zipper on top of the bag ensures that your mat stays secure. Complete with two comfortable straps. Textiles will vary.
Handmade in Santa Lucía Utatlán, Sololá by Petrona Tzapinel
Materials: Dark blue corte and up-cycled huipil
Measurements: 26" W x 17" diameter; straps 43"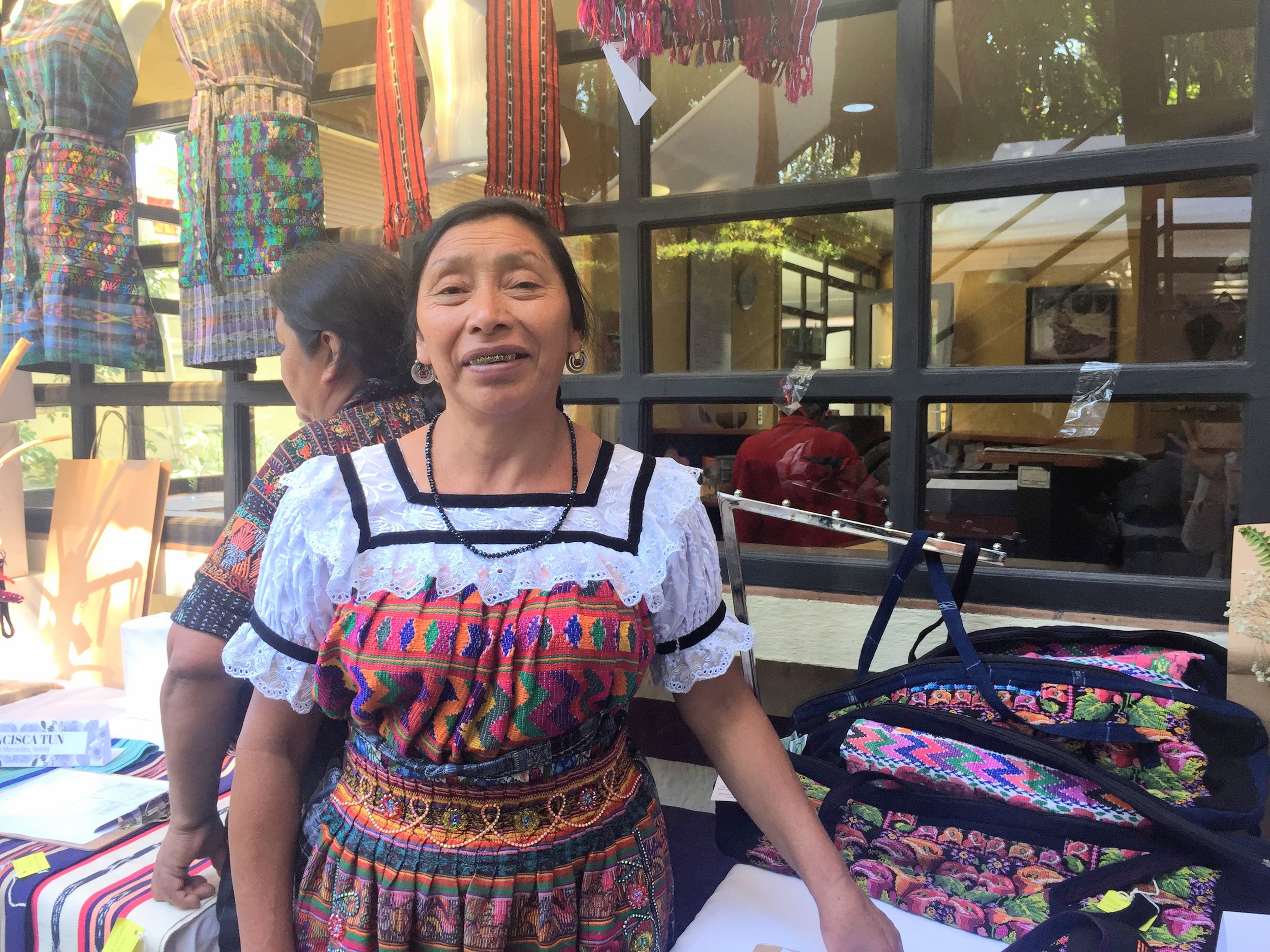 Santa Lucía Utatlán, Sololá - Friendship Bridge's client for 8 loan cycles.
Petrona has inevitably received inspiration for her work from both her birthplace of Santa Lucía Utatlán as well as her home of the past 55 years, Pamezabal. She respects traditional materials and decorations from the Guatemalan highlands, and she specializes in these coveted yoga mat bags as well as vests, caps, and purses.