Huipil Tennis Backpack
Serve some excitement when you give this extraordinary bag as a gift to others or to yourself this holiday season! Complete with a pouch for your racket, it is sure to be a hit.
Handmade by Martina Suy in Chichicastenango
Materials: Huipil pouch, side pockets and straps
Measurements: 16.5" W x 20" H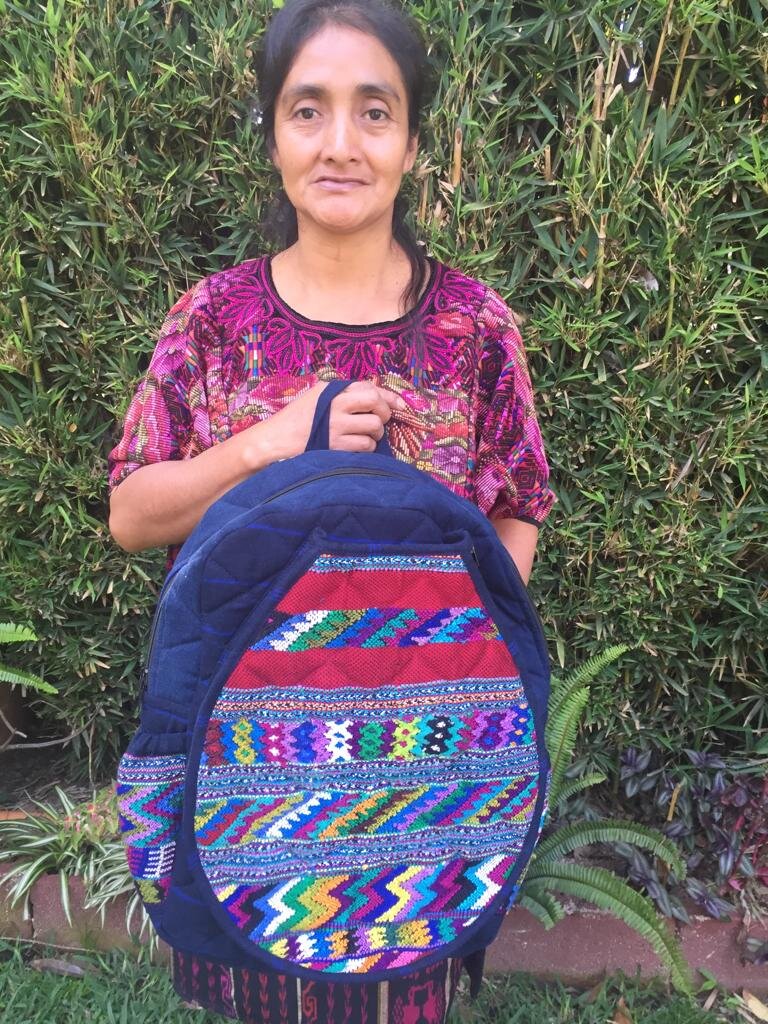 Sepelá, Chichicastenango - Friendship Bridge's client for 6 loan cycles.
Martina, whose passion for her work is unmistakable, creates these coveted tennis backpacks, as well as such products as the Christmas stockings, advent calendars, eyeglasses case, and pencil case bag in this holiday collection! Customers report that her products are of admirable quality, and they are in high demand.