Huipil Tote
One can't help but fall in love with this bag! The gorgeous fabric, pockets galore (including two zippered ones on the back), and light weight makes this bag hard to keep in stock. Use it as a purse, business case, shopping bag - the possible uses of this versatile, ornate tote are seemingly endless.
Handmade in Sepelá, Chichicastenango by Martina Suy
Materials: Up-cycled huipiles; indigo corte on the back
Measurements: 15.5" W x 12" H x 4" D; straps 22" L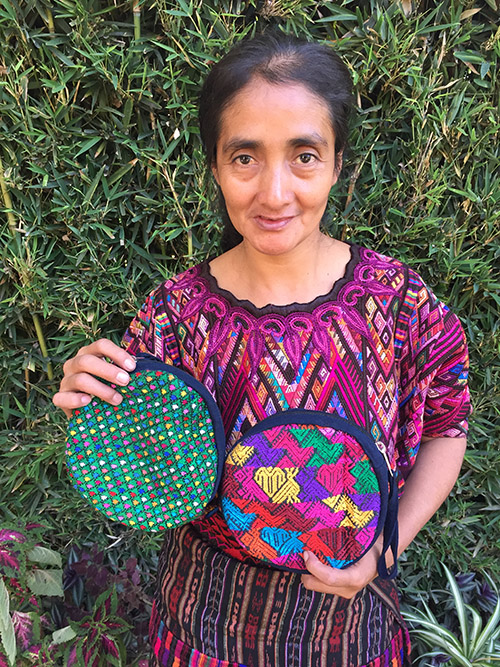 Chichicastenango - Friendship Bridge's client for 6 loan cycles.
Martina, whose passion for her work is unmistakable, contributes not only this wonderful huipil tote to our collection, but also our colorful zippered bags and tassel keychains. Customers report that her products have a variety of uses, and they are in high demand.