Jaspe Poncho Golden Beige
Jaspe Poncho Golden Beige
This lightweight poncho is a perfect summer layer and created with natural dye and traditional jaspe technique. Handwoven on a backstrap loom.
Handmade in San Juan la Laguna by Elena Ixtamer
Materials: 100% Rayon, naturally dyed
Measurements: Neck-hole 32", 40"X 36" total
Care Instructions: Gently wash by hand in cool water, line dry
sold out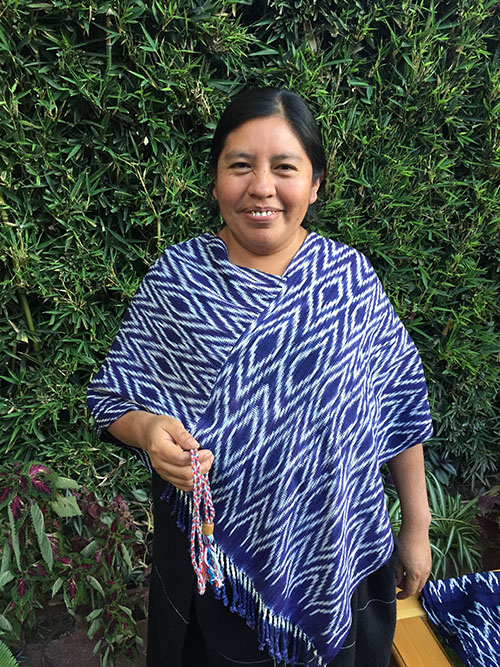 San Juan la Laguna, Solola - Friendship Bridge client for 7 cycles.
Living on the shores of the magnificent Lake Atitlan, Elena draws inspiration from her surrounding to weave elegant ponchos and pillows. She has four employees.