Mayan Huipilito Oxi'
Our small-size huipil ornaments are our best-sellers! This colorful geometric pattern is a perfect mix of trendy and traditional.
Handmade by Francisca Tun in Monte Mercedes, Sololá
Materials: Cotton and polyester yarns
Measurements: 3" W x 3" H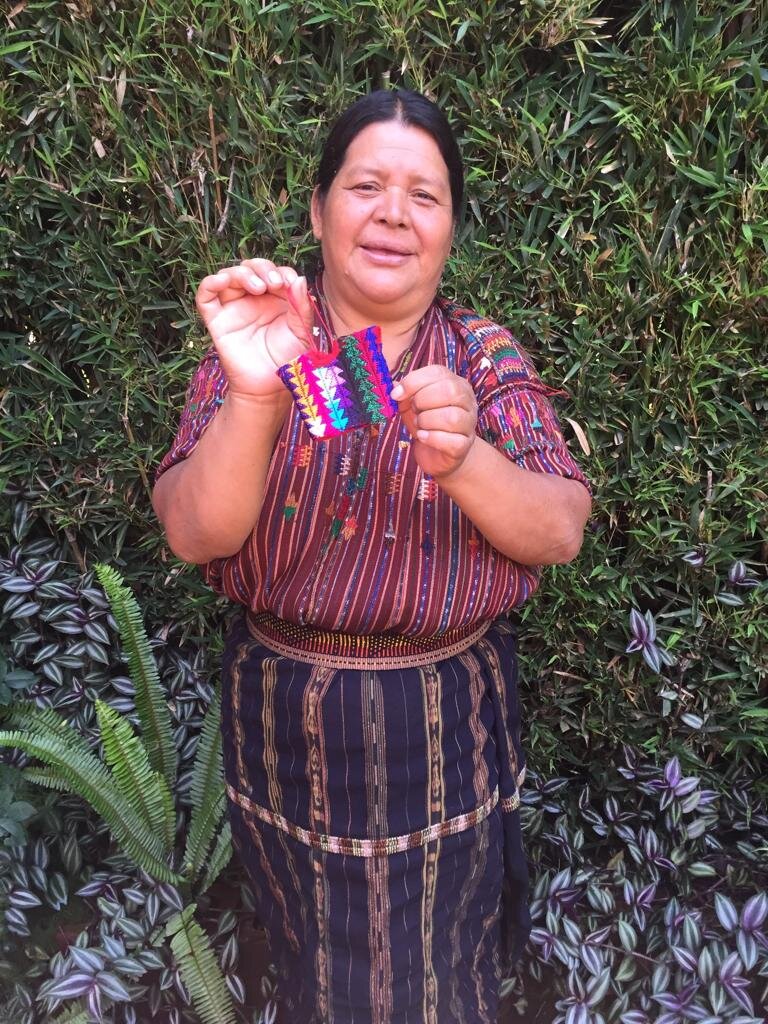 Monte Mercedes, Sololá - Friendship Bridge's client for 14 cycles.
With her strong presence and motivation, Francisca is pleased to be one of our featured artisans. Along with two employees, she not only creates these exquisite mayan huipilito ornaments, but also weaves bookmarks and table runners on her backstrap loom.