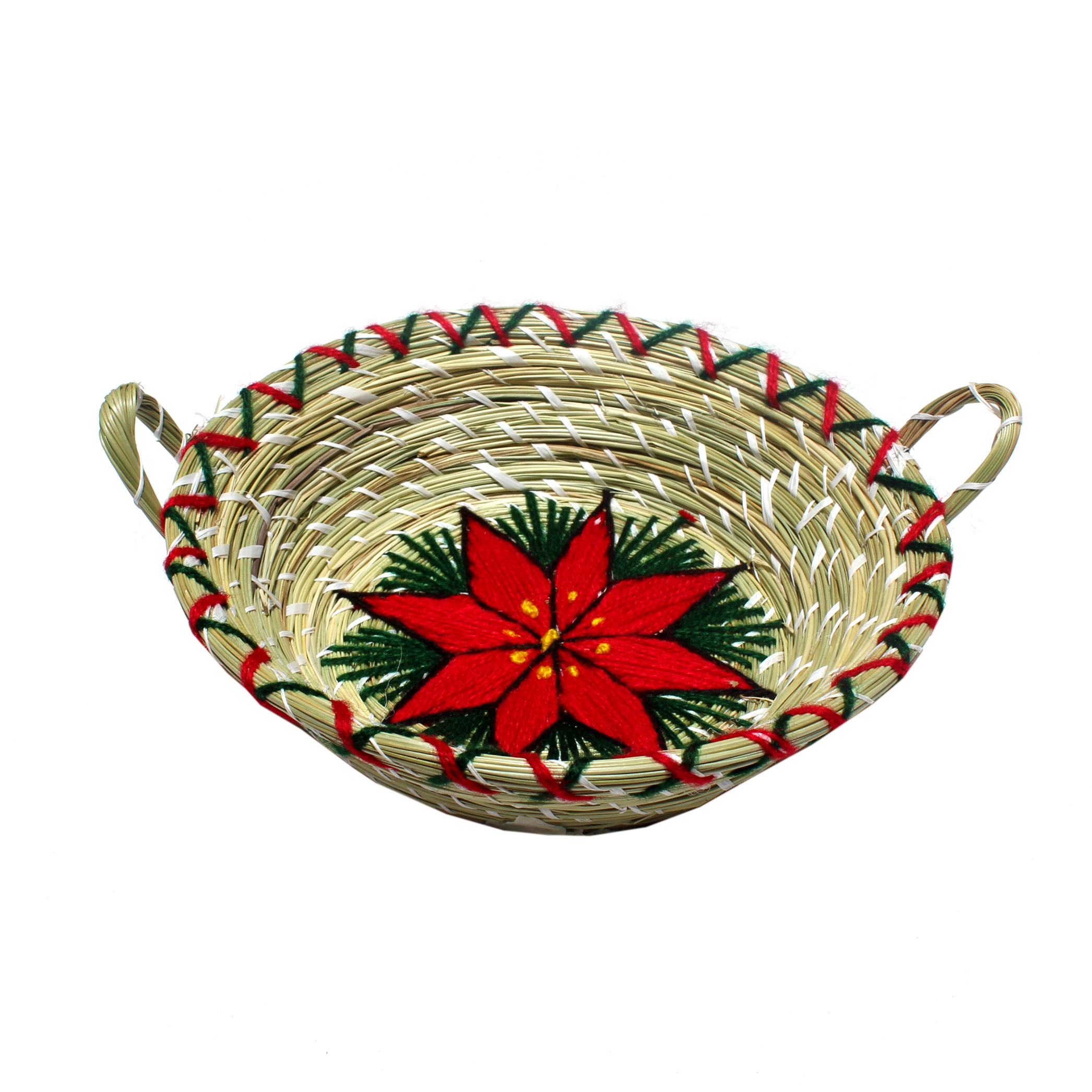 Poinsettia Basket
This floral basket is both traditional and simple in its beauty. It adds a classy touch to any countertop, coffee table or kitchen table, and also makes a great gift!
Handmade by Angelina Roquel in El Tablón, Sololá
Measurements: 10.5" diameter
Materials: Pine fibers and acrylic ornate designs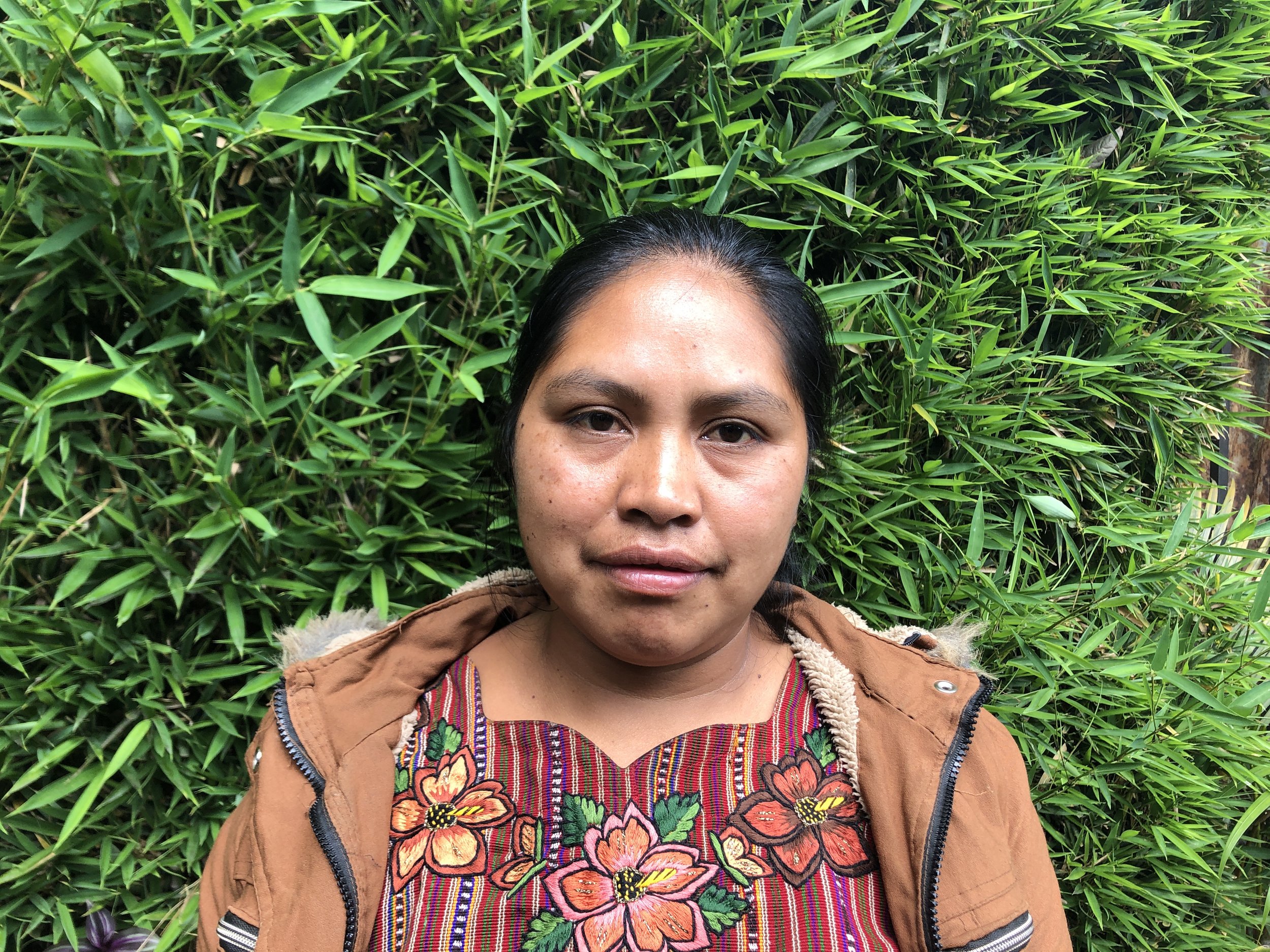 El Tablón, Sololá - Friendship Bridge's client for 11 loan cycles.
With her high motivation and energy, Angelina is excited to contribute such products as this poinsettia basket as well as the Winter Flower earrings, bracelet and necklace to this collection. She is thankful for the opportunities for growth the Artisan program provides. She has eight employees.