Round Crossbody Bag
This colorful crossbody bag, with its brilliant pattern, is highly recommended for daytime and nighttime outings alike. Its crossbody strap is not only comfortable but also adjustable. A zippered pocket on the inside provides an additional organizational element, and the whole bag can be zipped closed. Textiles will vary.
Handmade in Chichicastenango by Martina Suy Lares
Materials: Huipil fabric with fabric strap; cotton interior
Measurements: 8" W x 8" H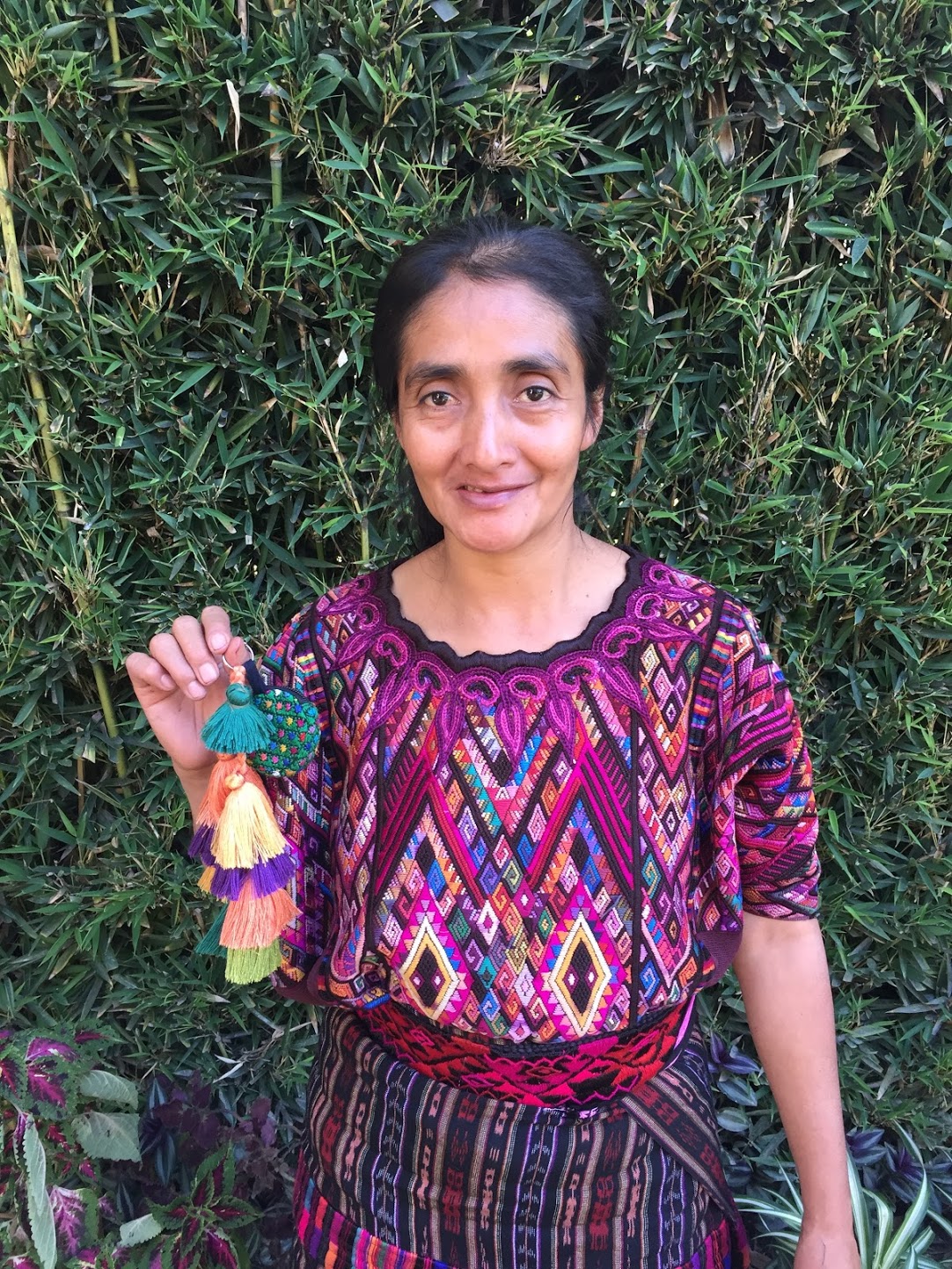 Chichicastenango - Friendship Bridge's client for 6 loan cycles.
Martina, whose passion for her work is unmistakable, creates this splendid crossbody bag as well as our zipper bags and tassel key chains. Customers report that her products have a variety of uses, and they are in high demand.