Tassel Key Chain
The bright colors of these fun keychains will ensure that your customers never lose their keys again. Offered in two distinct yet equally eye-catching and lively variations.
Handmade in Chichicastenango, Quiche by Martina Suy Lares
Materials: 100% acrylic yarns; includes a wood bead on top and a metal ring for your keys
Measurements: 20" long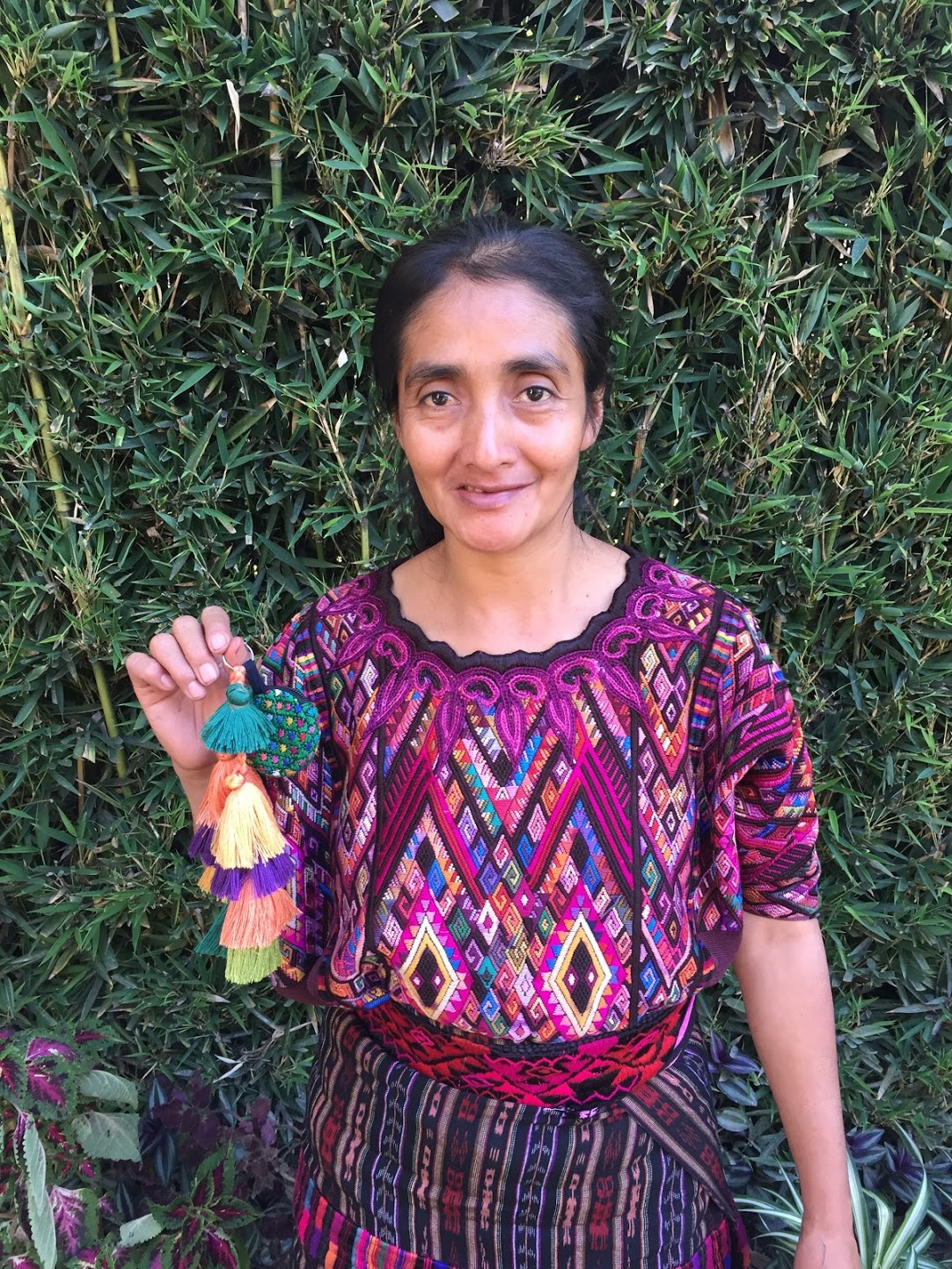 Chichicastenango, Quiche - Friendship Bridge's client for 6 loan cycles.
Martina, whose passion for her work is unmistakable, creates these colorful tassel key chains as well as our zipper bags. Customers report that her products have a variety of uses, and they are in high demand.