Tesoro Cuff Wide
The Tesoro Collection is beautifully designed beaded jewelry that reflects traditional Maya hieroglyphs. The patterns and colors are unique and elegant. In Spanish, "tesoro" means treasure.
This sparkling treasure cuff is made with elongated glass beads. The wide cuff is sure to be an attention grabber!
Handmade in Solola by Maria Ajiquichi
Materials: Glass beads, lined with soft leather
Measurements: Width 2 2/8" x Lenght 5 1/8" - Adjustable closure.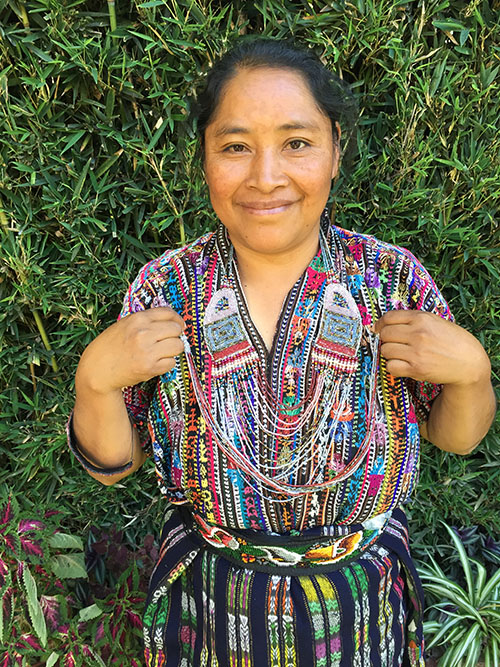 El Tablon, Solola - Friendship Bridge's client for 3 loan cycles.
Exploding with creativity and talent, Maria has created our exquisite "Tesoro" Collection. She has 11 employees.