Tesoro Earrings
The Tesoro Collection is beautifully designed beaded jewelry that reflects traditional Maya hieroglyphs. The patterns and colors are unique and elegant. In Spanish, "tesoro" means treasure.
A cascade of colorful glass beads will add a special touch to your evening attire.
Handmade in El Tablon by Maria Ajiquichi
Materials: Glass beads
Measurements: 3.5" length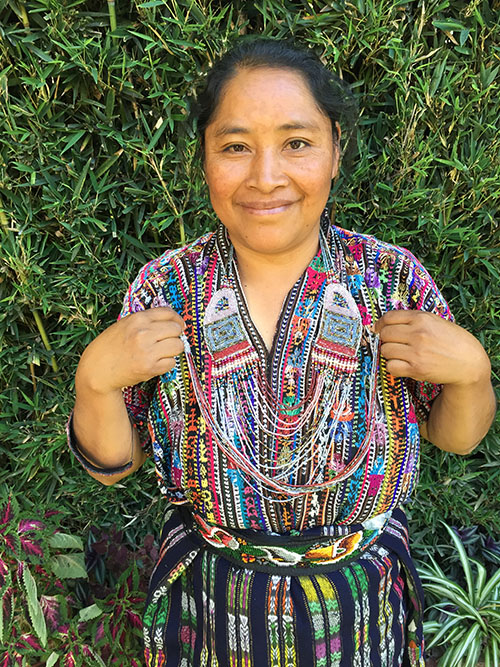 El Tablon, Solola - Friendship Bridge's client for 3 loan cycles.
Exploding with creativity and talent, Maria has created our exquisite "Tesoro" Collection. She has 11 employees.